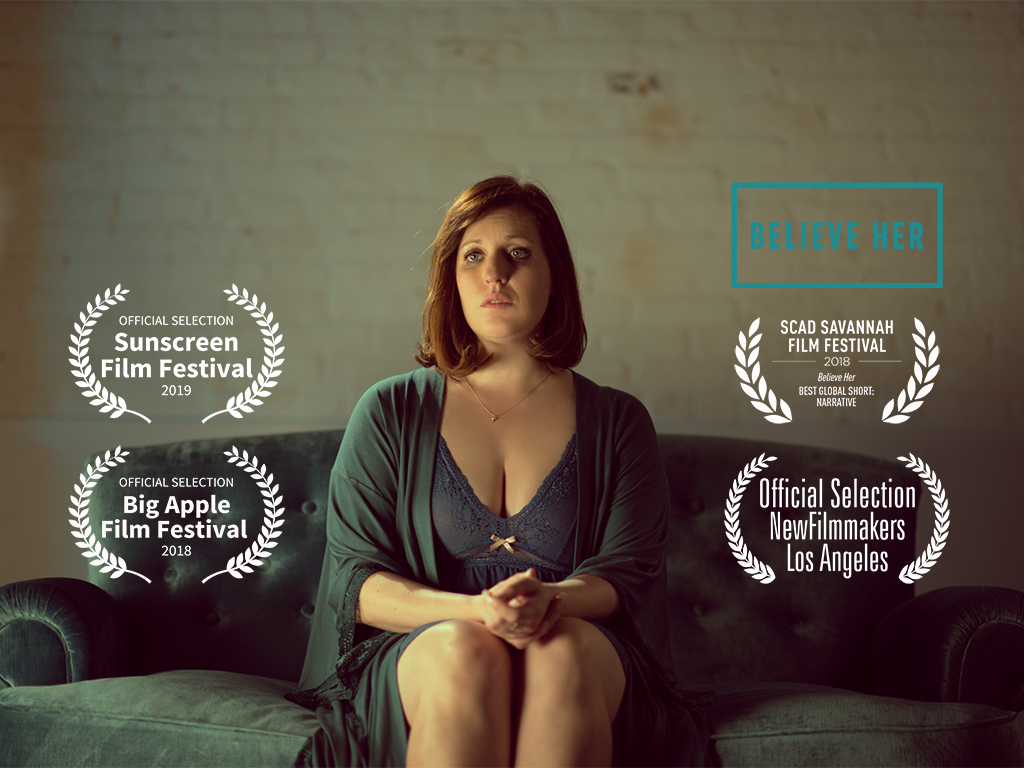 "If she was really raped, why didn't she report it?"
Believe Her is a 13 minute narrative short film from Erin Doyle Cooper that explores why we are inclined not to believe victims of sexual assault. The story, built from true experiences from sexual assault survivors, follows MONICA (Allison Tolman) from the time she is assaulted through her decision not to file a report.
As she's interviewed by the police, we see, though a series of flashbacks, that Monica was violently raped at the end of what she thought was a good first date. But as she's questioned, seeds of doubt are sewn: she was wearing something sexy, she'd had a lot to drink, she has a reputation for sleeping around. And as she processes the assault, details are fuzzy. While good intentioned, the cops, her brother, even her best friend call her story into question, forcing her to decide not to prosecute, and instead, internalize her trauma and suffer in secrecy.
Believe Her was shot in Brooklyn with an all female crew in October 2017, coincidentally, just two weeks after the Weinstein story broke and launched the #MeToo movement.
to contact the filmmakers about screenings, distribution, or a donation, fill out the form below, or email us at:
info@believeherfilm.com